April 11, 2010 marked the dedication and completion for the "Shrine of the Holy Spirit" adjacent to The Mansion Entertainment and Media Center in Branson, Missouri. Envisioned by entrepreneur O. Gene Bicknell of Pittsburg, Kansas, the "Shrine of the Holy Spirit" is dedicated as a place of comfort, solitude, peace and tranquility. SOA Architects were comissioned to design this structure that will forever mark honored ground to the Holy Spirit. This shrine is a one-of-a-kind venue with 50 foot high wing walls and 100 foot high triangular shaped tower topped with a geodesic sphere and Calvary's cross. Scripture verses will be engraved in polished stone tablets along the stone venered screen walls.
The wing walls and courtyard decks are constructed entirely of bluestone, a blue gray cut stone from upstate New York. The shrine will include a hexagon shaped chapel, gift shop, fellowship pavilion, pool fountain and three level interconnected hexagon shaped courtyard decks. Perched on the highest point overlooking Branson, the "Shrine of the Holy Spirit" stakes a permanent claim in the ever growing Branson skyline.
Construction began in the spring of 2008 with a two year construction period..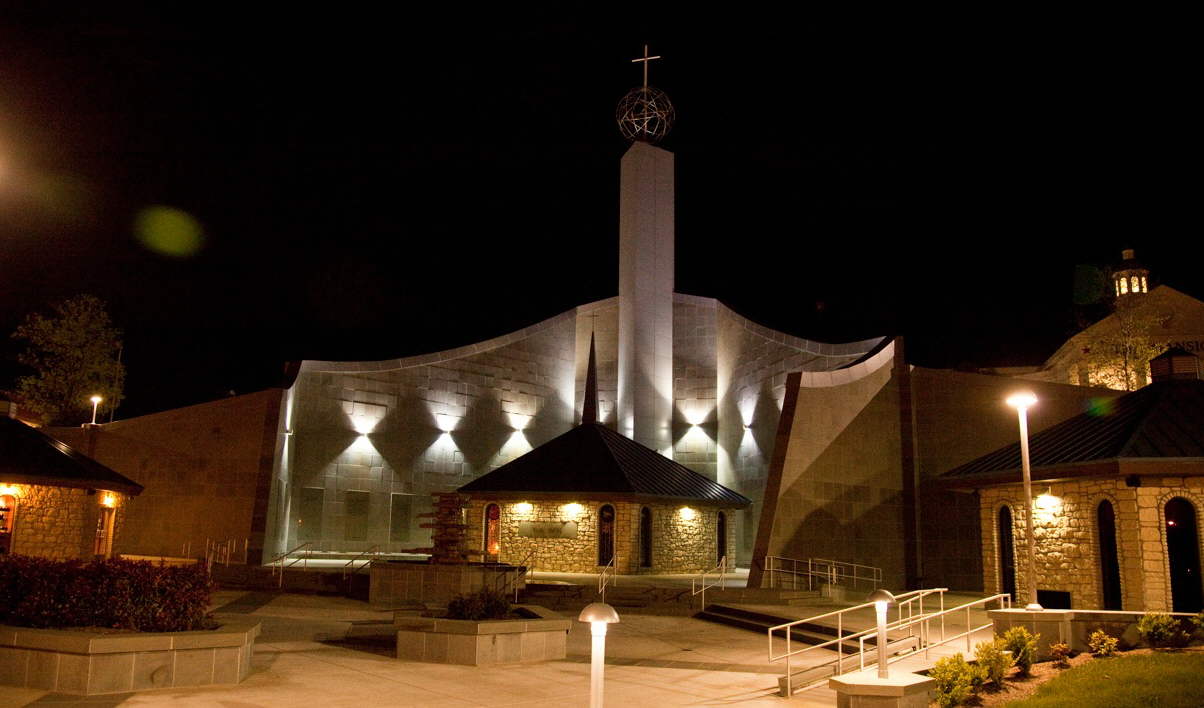 Image by Branson Photo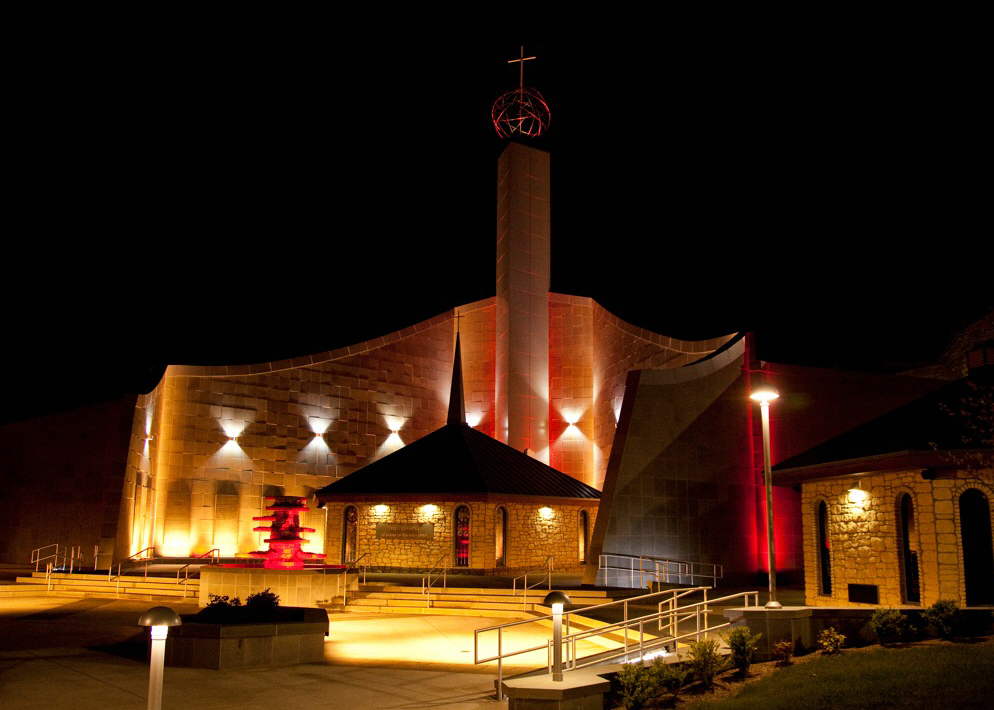 Image by Branson Photo
Image by Branson Photo